Summer Sale. Use coupon summer10 in checkout. Pick up local while this option is available. check out online too. Free shipping after $100 in Canada
Orgainic Apothecary -made in Canada
Rose Organic Glycerin soap. Ageless Organic Face care. Organic Body Wash and Lotions.
Is it time shop local?
The past few years have sown great changes and we have continued to manufacture Organic product and will continure for many years to come.
But the real estate market has affected our store traffic and we are grateful to those of you who continue to stop in and shop instore.
Many cusotmers sold and moved away so we saw a 80% decrease in foot traffic. We have decided to put our property up for sale and finds a more economical approch to a future location.
We are not closing but staying in business.
And will likely only move 30 minutes away
. Not now .Not today.Please continue to shop at Organic Apothecary.
Some have noticed our for sale sign. No worries. we are promoting Organic into stores and will keep open.
Nothing at this time is changing. And it may or may not sell with the current market. So please continue to shop and shop online. Since 2005 we have manufactured Organic and will keep going as long as your buying. Should we buy, hold or sell?
You can always get Organic apothecary products here.Shop online and pick up here
Back in Stock
Order online and we will make it next day. I know sometimes you drive to the store and I am out of stock. I am sorry. If you order online or simply call. I will make sure your product is ready for you.
With 400 items ,sometimes we sell out. So this week I have made the following and have stock on the shelf.
1-Ageless Day cream
2-Rose glycerin soap bar
3-Foam soaps (lemon and Lavender)
4-Lemon Body wash
Loyalty rewards are online and back in store now too!
We are open to any comments you may have. Simply call or email us. Sales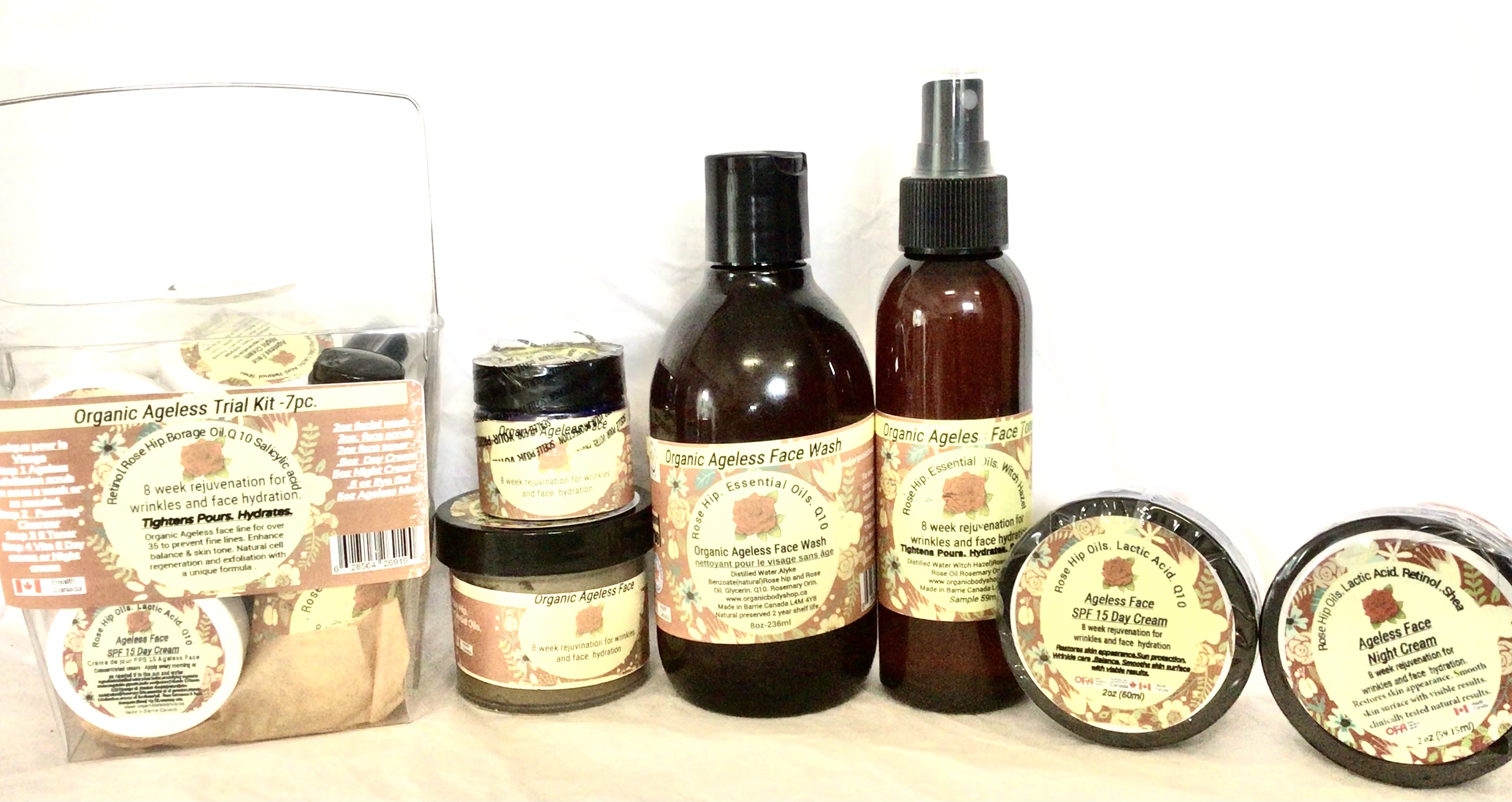 Our body wash
Why choose our body wash. works like a 2 in 1  for shower or bubble bath.
Essential oil  aroma helps uplift your mood.
Using these Organic products gives you aromatherapy benefits as well as topical benefits.Infused with lactic acid for extra soft skin. 
Infused with sunflower + vegetable glycerin .
Add a few drops to your bath water, or your sponge in the shower.Concentrated so a drop goes a long Way! (about 30 uses)8oz-236ml-
Sunflower has natural vitamins to nourish your skin. we stand behind every product we make.biodegradable ingredients + sustanable ingredients
no animal testing
most essential oils used in products are made by organic body shop.
https://view.creativemail.com/v1.0/campaigns/e0a36899-69ae-4e41-94c6-4abda591fca7/view